Cathy Cleary
Licensed REALTOR® in North Carolina and South Carolina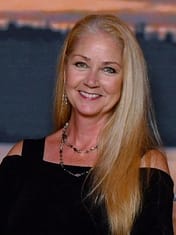 Cathy along with her husband Wes Cleary combine their unique skill sets and complementing personalities to provide a full-service real estate team. Cathy brings a background in advertising and marketing and an analytical personality, which combined with Wes' background in renovating homes, landscape contracting and his high energy and gregarious nature lends quite well to meeting the wide array of responsibilities and roles needed for buyers and sellers. Together they have rented, invested, renovated, bought & sold properties for their own investments in the Carolinas and Florida since 1997. They have experienced relocations, travel as tourists and life as full-time and seasonal residents offering a unique and valuable perspective for their clients.
Married since 1994, they are super proud parents of Brooke and Cole Cleary, graduates of Wofford College in Spartanburg, SC (2019 &2020) as well as Hendersonville High School in Hendersonville, NC (2015 & 2016). Brooke, with a degree in finance & accounting, a member of "KD" Kappa Delta sorority, now lives and works in Spartanburg, SC. Cole a finance major and a former wide receiver for the Terriers Football Team, resides in Winterville, NC.
A few of Cathy's hobbies & interests include traveling, cooking, exploring the dining scene in her favorite towns, BBQ's, wine, photography, hiking, camping, boating, cheering on the Terriers at Wofford Football games & staying out of politics! We have one dog, named Dallas, and two "grand-puppies," all are adopted, loveable, and quirky members of our family who love chasing squirrels and digging up rocks!
Current Hometown - Lake Lure, NC and John's Island, SC.
Grew up northwest of Chicago in Barrington Hills, IL. She graduated from Barrington High School (1984) and The University of Kansas, Lawrence, Kansas with a degree in Advertising (1988).
Other places lived include Benton, AR (outside of Little Rock); Monroe, LA; Fort Myers, Naples, and Marco Island, FL.