Wes Cleary
Licensed REALTOR® in North Carolina and South Carolina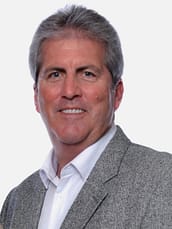 Wes has over 35 years of experience with renovating, construction, and landscape contracting. He is always ready to go the extra mile while serving his clients. His high energy and ability to relate to just about anyone paired with his wife's (Cathy) background in advertising and marketing and analytical personality make for a perfect full-service real estate team. Together they offer a balance of assets and skills for buyers and sellers alike.
They have rented, invested, renovated, developed, bought & sold properties for their own investments in the Carolinas and Florida since 1997. They have experienced relocations, travel as tourists and life as full-time and seasonal residents offering a unique and valuable perspective for their clients.
They have two adult children, Cole and Brooke Cleary. Both are graduates of Wofford College in Spartanburg, SC (2019 &2020) as well as Hendersonville High School in Hendersonville, NC (2015 & 2016). Brooke, a finance major & accounting minor, and member of "KD" Kappa Delta sorority, now lives in Spartanburg, SC. Cole, has a degree in finance and is a former wide receiver for the Terriers Football Team. He resides in Winterville, NC.
A few of Wes' hobbies & interests include traveling, golfing, boating, hiking, eating seafood, making craft beer & spending time with family and friends.
Born in NY City, Wes grew up on a lake between the Berkshires and Catskills of upstate New York. Cold winters brought his family to live seasonally in Marco Island Florida. He graduated from Lely High School in Naples, Florida and he started a business as a landscape contractor after college.
Current Hometowns - Lake Lure, NC and John's Island, SC
Other places lived include Naples & Marco Island, FL; Lake Lure, Hendersonville & Flat Rock, NC